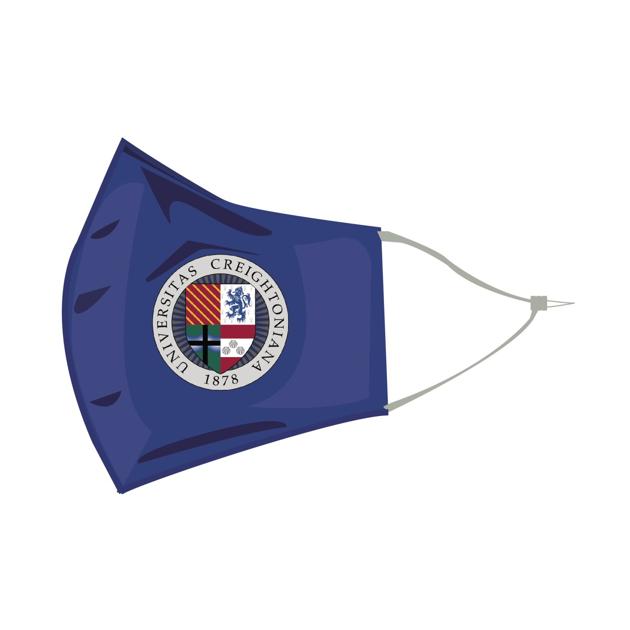 What do CU students think about styling masks fashion? | Scene
[ad_1]
Masks are now required to be worn in classrooms here on the Creighton campus, and now that the classroom and in-person schedule is restored, faculty and students are required to bring back the masked method.
In the final academic year of 2020-21, students, faculty, and staff were all required to abide by the mask's mandate on campus. This rule has been followed in just about any location on campus, with the exception of private student dormitory quarters. Since masks returned, Creighton students have been asked about their preference for masks and whether or not masks are in their style.
In a survey, students were asked what type of masks they wore. Most of these students chose more than one answer to this question; that means most have more than one masking method.
The choices reflected that 64.8% chose light blue / black disposable masks, 46.3% said Creighton masks, 44.4% said store-bought cloth masks, 20.4% said masks homemade fabric and 3.8% preferred the N95 / KN95.
Responding to the style question, 38.9% of students said their mask doesn't have to match their outfit. Another 38.9% of students said their mask could sometimes match their outfit, but maybe not all of the time. The remaining 22.2% said they chose their mask to fit what they were wearing that day.
Does comfort and style contribute to the overall wearing position of the mask? This question received many mixed responses.
In summary, the majority have found that wearing a mask that is both comfortable and stylish helps to wear it. Some said it complemented their outfit and expressed their fashion in another aspect.
There were still a large number of responses who did not care whether the masks looked trendy or not. Some agreed that if the mask was comfortable it would be easier to bear, however, some students had a strong aversion to masks in general. Some claim that their concentration and the way their voice is muffled make wearing a mask frustrating.
All of the responses were very helpful in this survey. Many different views on masks were expressed. Ultimately, the best compensation for having to wear these masks in classrooms would be attributed to the way the masks make the student look and feel. If it is beneficial even a little towards the student, it makes the mask a little bit tolerable.
[ad_2]