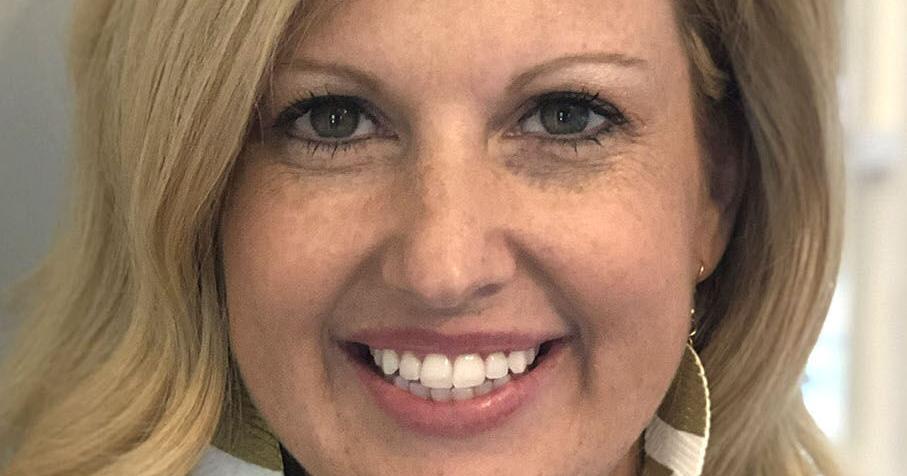 Take the Time to Explain Disability to Your Children | Characteristics
As I prepared to write this article, I thought about topic after topic, trying to find the right angle to encompass both the Christmas spirit and the hope I have for my community this season.
A memory of last year suddenly struck me, and even though it was only a small moment in the Walmart queue, it made a lasting impression.
The typical holiday hustle and bustle was all around me that day and I was glad I finally got to check it out. A mom, who had her three children in tow, was behind me and seemed equally grateful to end a hectic trip to Walmart.
She was holding what appeared to be a one year old and her other two were a curious but very friendly boy and girl who appeared to be between 9 and 11 years old. These adorable kids had done everything but scan my groceries for me, questioning every item I had moved from my cart to the conveyor belt.
Remember, this happened last year in the midst of COVID, so I was wearing my mask.
Much like Amanda, it was a cloth mask made from puzzle pieces. Most people recognize this mask as autism awareness, however, to me it represents Puzzle Pieces, the association that I founded and that has become my life's mission.
These two children had a lot of questions. Despite the chaos of checking out at Walmart in the height of the holiday season, I tried to chat with them as much as possible while the cashier scanned and packed my purchases.
"Are all of these gifts for your children?" One of them asked.
"In fact, these gifts are for a few families who need a little help this year to make Christmas even more special," I replied.
The little girl looked me in the eyes over her mask. "Wow, you're so sweet," the little girl said.
I smiled, even though she couldn't see him under my mask.
"I love your mask and all the colors," said the boy,
"This mask represents autism awareness," the mother quickly intervened.
The little boy stopped and then asked, "What is autism?
This question – and questions like this – have touched me hard all my life. Growing up with a brother with an intellectual disability prepared me for these kinds of questions.
I have answered it so many times in my personal and now professional life that I love these moments because they give me the opportunity to educate.
The boy's mother stopped, tripped over a few words, and finally told him, "It's hard to explain. I really do not know.
She tried to relate an explanation by identifying a relative, but she quickly gave up.
This has happened more times than I can count. I am guilty of the same when it comes to other matters with my own children.
Parents tend not to explain or educate children about the diversity in the world because they are afraid to say the wrong thing.
Or maybe they just don't even know themselves. I'm sure this mom was trying to explain autism to her son, but doing it in front of a lady (me), who was wearing an autism awareness mask, I was just a little too intimidated.
I jumped in quickly, offering grace to this mom and a response to these kids, who showed the perfect dose of curiosity and respect. Now, I don't remember the exact thing I said to those children that day, but I have offered this explanation countless times.
Here is the general idea of ​​how I think it is best to explain intellectual disability to your children:
Every person in this world is not the same. And this is a good thing. Some of us are better than others. Just as our appearance and our body are not the same, our brains are also different from each other. Because our brains are different, it causes us to think, act, and communicate in many different and interesting ways.
The wiring in our brains is where most disabilities, like autism, form. Having a disability is not a bad thing or a sad thing. It's just different than what you and I are used to, so it's hard for us to understand. However, no matter how different our brains are, the one thing we all have in common is our desire to be loved, accepted, and to have friends. It's an important job that we all have as people in this world to see the value of everyone, even if they happen to have a disability.
After I finished saying a version of that rehearsed script that I have said so many times before, the little boy said something that I will never forget.
"I think I'm a little different too and I want people to be friends with me."
As I left Walmart that day, I knew this child would grow up to accept others and embrace inclusion.
And what did it take? A simple conversation with a stranger at the Walmart checkout.
My hope for this community this Christmas season is that we embrace the same respectful curiosity of this young boy. Be intentional in learning about others different from yourself.
Educate your children about different races, abilities, and ways of loving others. Have uncomfortable conversations, even if they seem strange to you. You are helping to build a more inclusive Owensboro and, most importantly, a more open world.
Give your children the most important gift this season: lessons in acceptance, respect, love and kindness.
Amanda Owen is the Founder and Executive Director of Puzzle Pieces. Follow Amanda Pieces of Me's blog and podcast: Perspectives on Inclusion and Acceptance, www.pieceofme.org.
Amanda Owen is the Founder and Executive Director of Puzzle Pieces. Follow Amanda Pieces of Me's blog and podcast: Perspectives on Inclusion and Acceptance, www.pieceofme.org.