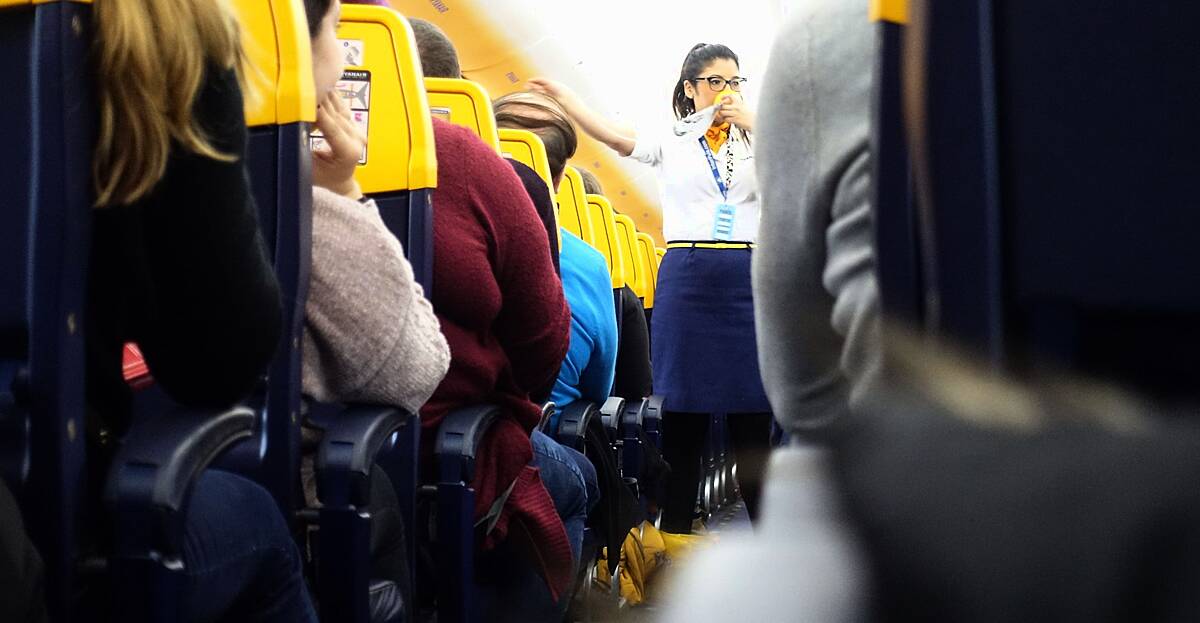 Ryanair will start dropping the mandatory face mask rule from Monday
Ryanair is due to start scrapping mandatory face mask rules on EU flights from Monday.
It comes after European agencies agreed to drop the recommendation from Monday.
In a joint statement, the European Union Aviation Safety Agency (EASA) and the European Center for Disease Prevention and Control (ECDC) said the decision took into account the latest developments in the pandemic.
The change will not come into force across Europe at the same time – with agencies advising airlines to keep restrictions in place when flying to countries that still require masks on public transport.
Ryanair is following this recommendation, which means passengers will still need masks on flights to Portugal, Spain, Italy and Greece.
On hard shoulder this evening, Eoghan Corry, editor of Air and Travel magazine, said the changes would be introduced in a 'patchwork' fashion across Europe.
"The real problem is that people will be showing up at the airport trying to board planes without masks by Monday and you will still need them," he said.
"You will be denied boarding without a mask and airport announcements indicate that masks are still mandatory at airports.
"Some countries are more lenient than others, but the Irish situation is that you still need a mask to fly and you still need masks at the airport."
Since @Ryanair: masks will continue to be mandatory for flights to Austria, Cyprus, Czech Republic, Estonia, France, Germany, Greece, Italy, Latvia, Lithuania, Luxembourg, Malta , the Netherlands, Portugal and Spain after the change in ECAC regulations next Monday

— Eoghan Corry (@eoghancorry) May 11, 2022
Agencies are still advising vulnerable passengers to wear masks, while everyone is urged to continue to follow distancing measures in interior areas where possible.
Passengers are also urged to continue to "make responsible decisions and respect the choices of other passengers" – including wearing a mask if they feel unwell.
You can listen again here: