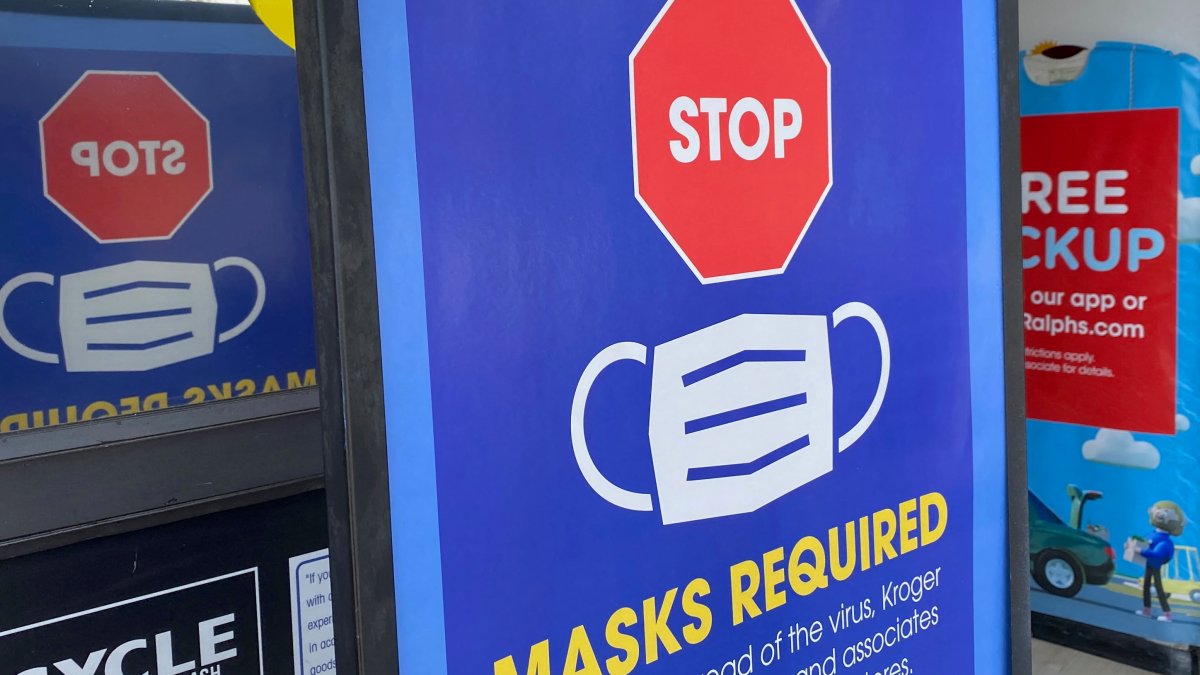 Montgomery County Reinstates Indoor Mask Mandate – NBC4 Washington
[ad_1]
Montgomery County, Maryland reinstated its indoor mask mandate on Saturday as COVID-19 transmission rates continue to climb.
Face coverings should be worn in indoor public spaces by anyone over 2 years of age. There are exceptionsincluding for people with disabilities or if someone eats or drinks, says Montgomery County.
The warrant was automatically triggered after the court reported a substantial or high transmission rate for a week in a row, or more than 50 cases per 100,000 population, as defined by the Centers for Disease Control and Prevention.
As of Saturday morning, the county had a rate of 63.3 infections per 100,000 population, according to its COVID-19 monitoring dashboard.
This indicator of community transmission follows an upward trend from a recent low of 46.36 on November 6.
The mandate would end if case rates again fell to a low level for seven days.
The county's case rates have seen roller coaster ups and downs, and some residents may feel a boom because of changing mask tenure policies.
Montgomery County lifted a mask warrant on October 28, after community transmission at a moderate level. However, 48 hours later, the county had already returned to the substantial transmissions category.
The figures then fell, narrowly avoiding the triggering of the indoor mandate. But since last week, infections have increased again.
Earlier this month, the county council changed policy regarding the mask's tenure, deciding that the measure will only return if Montgomery County experiences seven consecutive days of substantial or high spread of the coronavirus. Previously, he only had to record four consecutive days for him to be reinstated.
The county reports that hospitals are in good condition, although the case rate is increasing. Use of hospital beds and intensive care units is low, and use of hospital beds linked to COVID-19 has fallen back to low after being in the moderate zone for part of the month. 'October.
[ad_2]