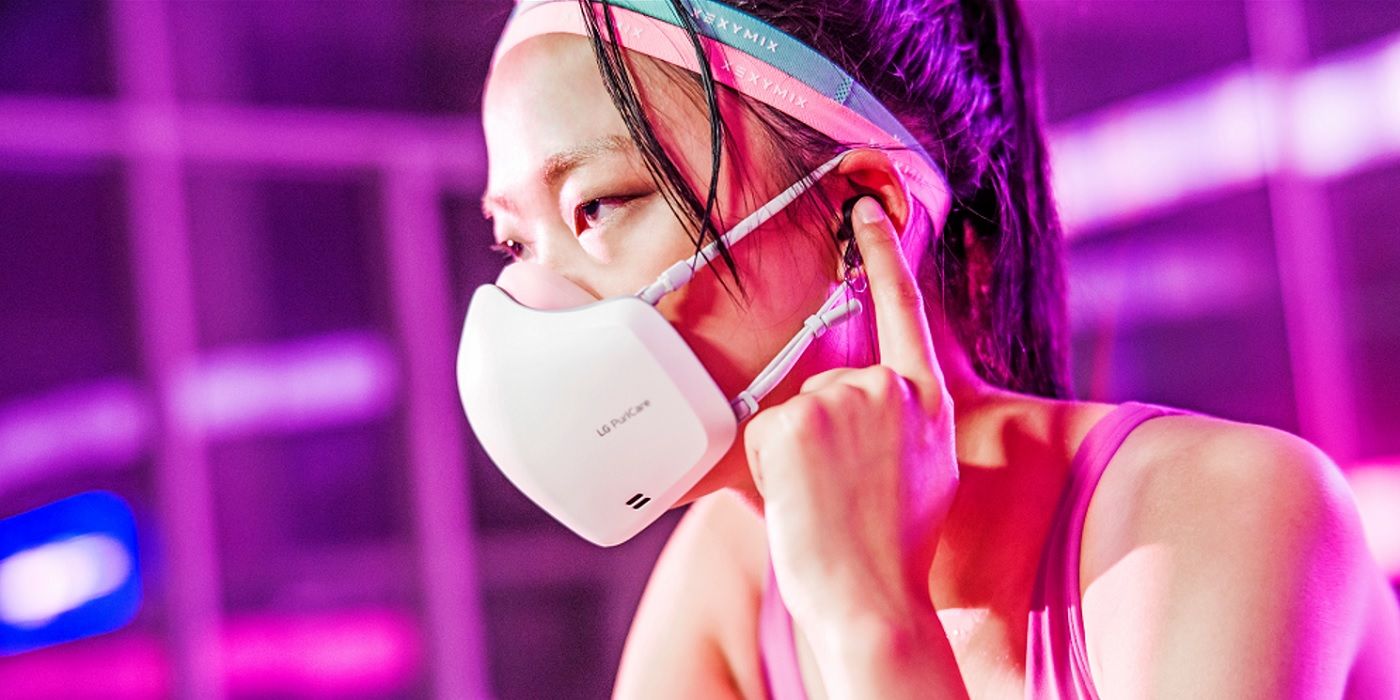 LG's air purifying mask is coming soon and with some improvements
LG has announced some improvements to the face mask unveiled last year, and the personal air purifier is already in use by the Thai Olympic team.
LG announced an updated version of its PuriCare Wearable Air Purifier face mask that houses several improved features and a slimmer design. The tech giant unveiled the original mask last year at IFA 2020, selling it as revolutionary personal protective equipment. LG touted the mask as an answer to the dilemma of low-quality homemade masks and the scarcity of disposable supplies.
Although LG ceased production of smartphones this year, the South Korean tech company continues to offer a number of high-end devices. Reports also suggest the company may be working with Apple to produce its long-rumored car. On top of all this, LG wants to assure consumers that the company is still committed to providing a reasonably high-tech alternative to traditional face masks.
Related: LG Will Let You Spend $ 100,000 On Its Rollable OLED TV
According to LG, the new version of its PuriCare mask sports the same dual fans as the previous model, but the attached motor is now smaller and more efficient. LG says the new model weighs less than a pound and can be worn for up to eight hours before needing a recharge. The company reports that it takes about two hours to fully charge the 1000mAh battery with the included USB cable. LG also reports that the new model comes with built-in speakers that amplify the wearer's voice once they start speaking. LG dubbed the new technology VoiceON.
A major mask upgrade?
The improvements since the company first unveiled the mask are significant. If it works as expected, VoiceON technology will make communication while wearing a mask easier than the previous model suggests. While LG announces eight hours of daily use, the company has not said how the mask has been tested to achieve that battery life. With the new features added to this version of the mask, it's probably best for potential buyers to assume that it has a 2-8 hour lifespan like the older model. What hasn't changed, however, are the built-in LG DUAL ventilators that will alter the airflow by sensing the user's breathing patterns. LG did not say whether the new mask model uses different filters from the previous version.
The new PuriCare mask will be launched in Thailand in August ",with other markets to follow once approved by local regulators. " LG does not specifically say that the new mask will protect users from COVID-19, with the virus not even mentioned in the company's press release. Still, given the direction high-end face masks seem to be going, LG's face mask may satisfy customers looking for a more understated face mask.
Next: Project Hazel Instagram Filter: How To Find And Try On Razer's Face Mask
Source: LG
90 day fiancé: Ashley Martson takes stock of her love life after divorce
About the Author