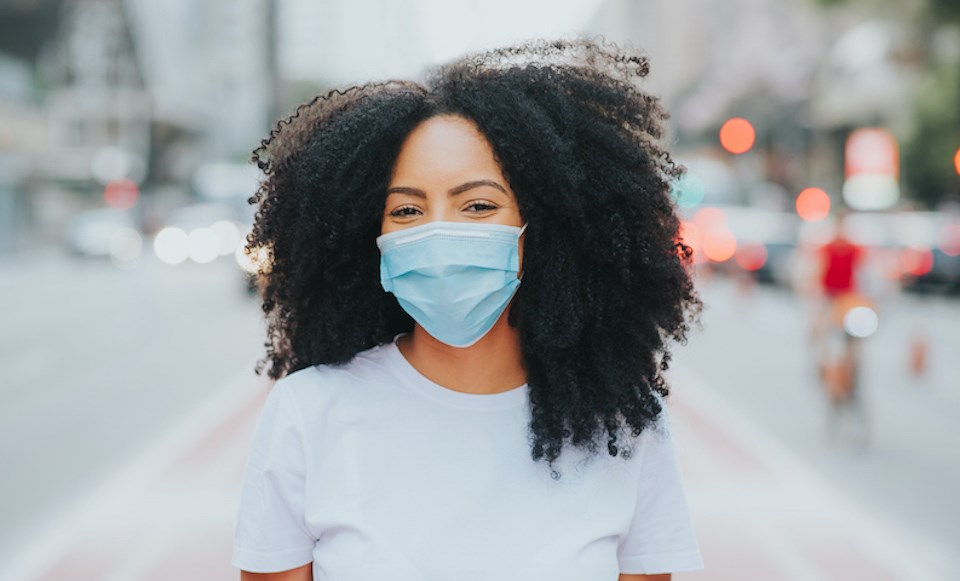 Here's why Canada changed its advice on face masks
Everything you need to know about the new face mask guidelines.
As the mercury drops and people spend more time indoors, Canadians are reminded that wearing a mask is more important than ever.
But the mask you choose plays a vital role in preventing the spread of the coronavirus.
The Public Health Agency of Canada (PHAC) notes that it continues to recommend non-medical three-layer masks that include an intermediate filter layer.
On November 12, PHAC issued an updated advisory which further noted that "the degree of protection provided by non-medical masks varies with construction, number of layers, materials used and, most importantly, fit. of the mask ".
When people congregate in crowded spaces with poor ventilation, the risk of transmission is higher. Smaller droplets or aerosols can linger in the air, especially indoors, which can infect other people nearby. The risk increases with activities that involve activities such as close conversations, chanting, shouting, or heavy breathing (for example, during exercise).
British Columbia provincial health worker Dr Bonnie Henry echoed the sentiment at a press conference on Nov. 16, stating: "If you choose to wear a non-medical mask, we want to ensure that you are wearing one that has the correct number of layers of protection, that it fits your nose snugly, has at least three layers, and can include a filter layer in the middle, and that it is composed of a tightly woven fabric. "
But while non-medical masks can generally help prevent the spread of COVID-19, PHAC notes that medical masks and respirators offer "better protection."
There are currently no standards for non-medical masks in Canada. Medical masks and respirators sold in Canada must meet established standards for filtration, breathability and fluid resistance.
Fully vaccinated people can contract and spread COVID-19, so they should always wear face masks. Additionally, evidence suggests that "protection against COVID-19 vaccines wanes over time in some situations," notes PHAC.
No matter what type of mask you choose, proper fit is a key factor in its effectiveness.
Do not use masks or respirators with exhalation valves. PHAC points out that "they allow infectious respiratory particles to escape" and do not prevent the spread of COVID-19.
Public Health Agency of Canada notice on non-medical masks
If you choose to wear a non-medical mask, it should consist of:
multiple layers, including

at least two layers of tightly woven fabric, such as cotton and
a third intermediate layer of filter-like fabric, such as non-woven polypropylene

breathable materials
Using a filter as an intermediate layer in your non-medical mask can help trap the smallest infectious respiratory particles.
You can include a filter in your non-medical mask by:
addition of a filter cloth as an intermediate layer
insert a disposable filter into a pocket inside the mask

filters can be purchased or you can prepare your own using a piece of filter cloth
Reusable masks with integrated filter layer can be washed several times.
Disposable filters should be:
changed according to the manufacturer's instructions
removed from the mask before washing
Find more information on the updated face mask guidelines with the Public Health Agency of Canada online.