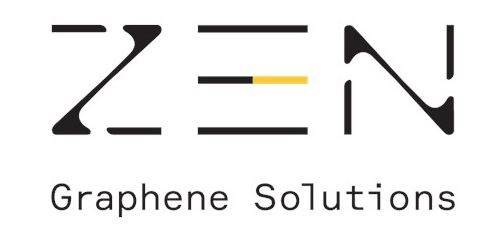 Health Canada approves surgical mask made from northern Ontario graphite
ZEN Graphene Solutions has partnered with Trebor Rx to bring the product to market.
GUELPH, Ont. – A disposable face mask containing an antiviral coating made from graphite from northern Ontario has received approval from Health Canada.
ZEN Graphene Solutions obtains the graphite for the coating of its graphite deposit in Albany near Highway 11, west of Hearst.
The company has an office in Thunder Bay, but its manufacturing facility is located in Guelph.
In an announcement Wednesday, ZEN said Health Canada's review process included a thorough review of data related to excretion, inhalation safety, skin irritation, pathogen deactivation, efficiency of bacterial filtration and efficiency of viral filtration.
He said the review validated that the ZENGuard Enhanced Surgical Masks are safe to use.
"Exactly one year ago today, we announced the scientific breakthrough related to our antimicrobial coating – and now see Health Canada's proactive assertion … we have taken a significant step forward for our company and our shareholders," said the CEO Greg Fenton in the release.
He added, "We are poised to bring what we believe to be a significant differentiator in the personal protective equipment space for those in Canada's most risky environments. "
Fenton said the technology's first regulatory approval for use on surgical masks is also important as the company continues to develop its international growth strategy.
ZEN partnered with Trebor Rx, a manufacturer of personal protective equipment, last year to bring graphene-coated masks to the market.
Trebor Rx CEO George Irwin called Health Canada's approval revolutionary in the field of PPE, saying healthcare workers can now be offered "a better mask to combat airborne pathogens in the world. air… we are eager to contact healthcare establishments with this new benchmark in mask protection. "
ZEN called its technology the disruptor needed to get ahead of the COVID-19 virus.
It says lab tests have proven it to be over 99% effective against the virus.
In April, Health Canada ended the use of face masks from other manufacturers containing graphene, after a member of the public complained about a model made in China and distributed in Quebec.
At the time, ZEN said it supported the decision to take potentially dangerous products off the market.
Fenton said ZEN's coating is made very differently from the face masks that gave rise to the complaint.
The ZENGuard mask which has just been approved by Health Canada meets ASTM Level 3 standards, the highest level for surgical masks.