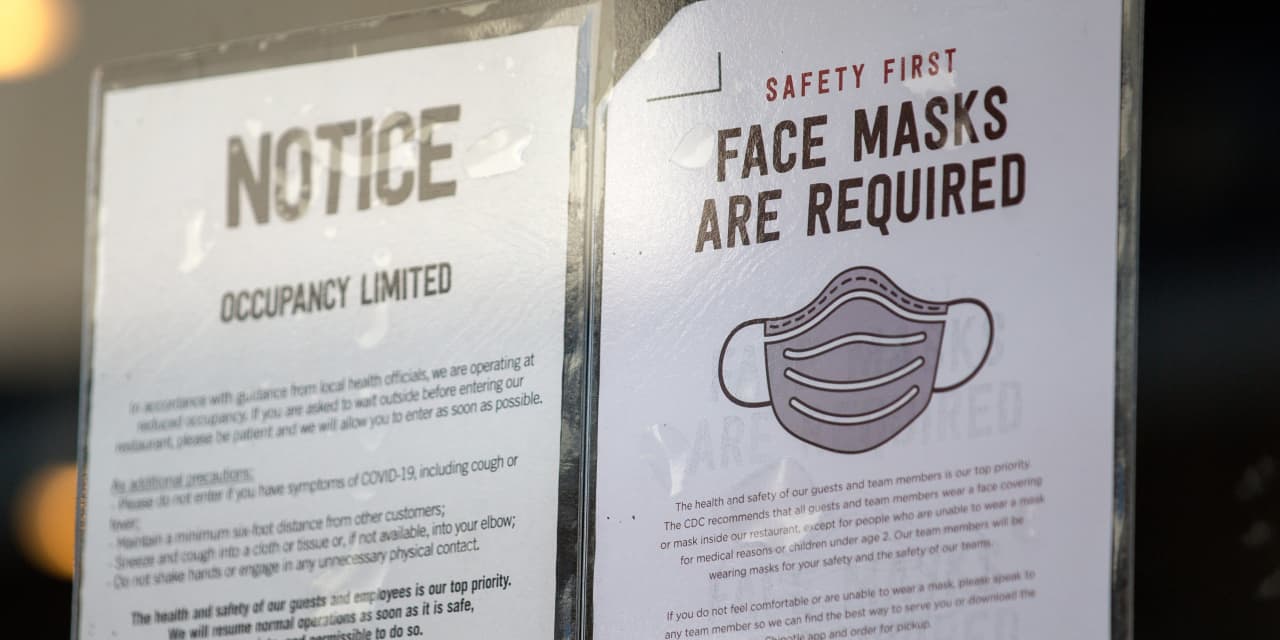 Federal judge deals hard blow to Texas ban on face masks in schools, and Europe struggles to contain rise in COVID-19 cases and deaths
A federal judge has dealt a blow to efforts by Texas Governor Greg Abbott to ban schools from imposing face masks, ruling the ban violates a law that protects students with disabilities' access to education.
U.S. District Judge Lee Yeakel issued the decision in Austin in response to a lawsuit brought by nonprofit advocacy group Disabled Rights Texas, which argued that Abbott's ban banned accommodation for children. children with disabilities particularly vulnerable to COVID-19, as reported by The Associated Press.
Yeakel has banned Texas Attorney General Ken Paxton from prosecuting school districts that require students to wear masks as a safety measure. Paxton had previously sued 15 school districts to quash local mask warrants.
The news should be welcomed by parents who worried about the children returning to school in person, before most were eligible for vaccination.
Don't miss: White House says 900,000 children ages 5-11 were vaccinated in first week of reduced dose eligibility
The United States still averages about 1,200 COVID deaths per day, according to a New York Times tracker, and although cases are declining in most places, it still averages nearly 77,000 per day. , while more than 46,000 people are hospitalized on average.
California, Colorado and New Mexico remain hot spots where cases are increasing faster than the rest of the country. The Centers for Disease Control and Prevention's vaccine tracking shows 194 million people living in the United States are fully vaccinated, or 58.5% of the population, a number that has barely budged in weeks.
In Europe, the only region where deaths and cases of COVID continue to rise every week, according to the World Health Organization on Wednesday, there was a wave of bad news.
In the Netherlands, a panel of experts recommended a partial lockdown which would be the first in Western Europe since the summer, Reuters reported.
The measures being considered include canceling events, closing theaters and cinemas and earlier closing times for cafes and restaurants, according to the NOS report. Schools would remain open. The Netherlands has a vaccination rate of almost 85%, but hospitals are mostly filled with unvaccinated or partially vaccinated people.
Neighboring Germany, also grappling with rising cases caused by unvaccinated people, is considering a package of new measures after counting a record high of more than 50,000 new COVID cases on Thursday, the AP reported. Infections have grown so rapidly in recent days that hospitals in particularly affected areas have again canceled planned surgeries so that medical staff can focus on COVID-19 patients.
One of the country's top virologists, Christian Drosten, warned on Wednesday that another 100,000 people could die in the coming months if the country's vaccination rate did not accelerate rapidly.
See: Unvaccinated people will hear you on the COVID-19 shot – as long as you don't work for the government
But the worst case count and death toll is still on record in Eastern Europe, led by Russia, which counted 1,237 other deaths from COVID on Thursday and 40,759 new cases, as reported by Moscow Times. Russia is struggling to contain the spread of the virus among its mostly unvaccinated population. Less than 35% of Russia's population is fully vaccinated, although the country has repeatedly set one-day death records for weeks.
In Romania and Bulgaria, also affected by low vaccination rates, mortuaries are filling up quickly, the Guardian reported.
Catalin Cirstoiu, the head of the University Emergency Hospital in Bucharest, where the morgue is jam-packed with coronavirus victims, told the PA the system was near a breaking point because of one thing : "the inability of the population to understand the need to be vaccinated." Data showed that Romanians and Bulgarians have little confidence in their governments and are bombarded with misinformation about vaccines.
Now read: Viewers of this media most likely to believe the lies of COVID-19
A country in Western Europe is now considering a drastic measure – locking up the unvaccinated. Austrian Chancellor Alexander Schallenberg is threatening the move in an attempt to limit new cases and put pressure on people to get vaccinated, ABC News reported.
Latest statements
The global coronavirus-borne disease tally topped 251.6 million on Thursday, while the death toll topped 5.07 million, according to data aggregated by Johns Hopkins University.
The United States continues to dominate the world with a total of 46.8 million cases and 759,065 deaths.
India is second by cases after the United States with 34.4 million and has suffered 462,189 deaths. Brazil has the second highest death toll with 610,036 and 21.9 million cases.
In Europe, Russia recorded the most deaths with 247,000, followed by the United Kingdom with 142,772.
China, where the virus was first discovered in late 2019, has recorded 110,458 confirmed cases and 4,809 deaths, according to its official figures, which are widely considered massively underestimated.