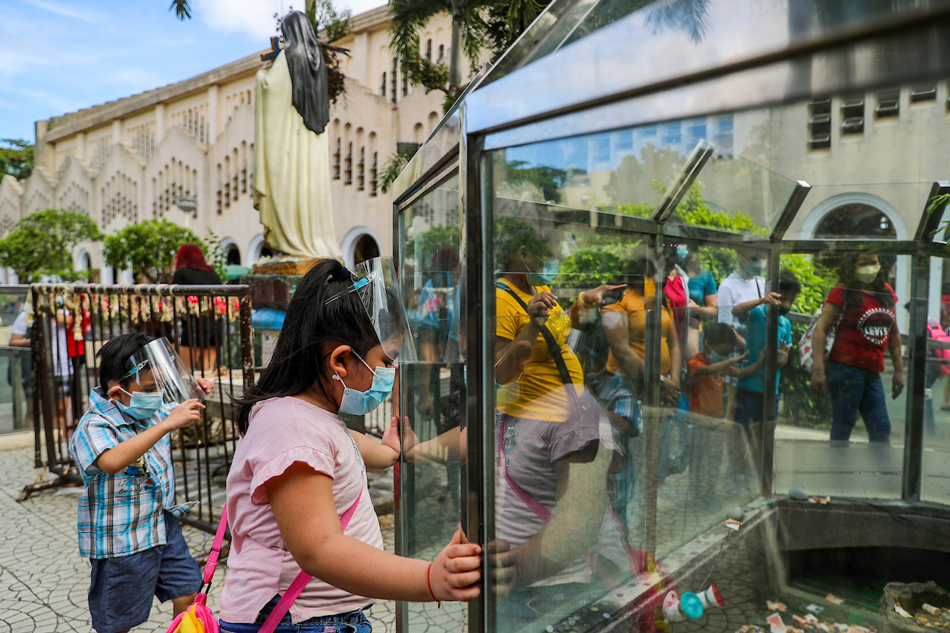 DOH tells local government: follow 'one protocol'
MANILA — The Department of Health (DOH) on Saturday warned local governments against deviating from the country's health protocols, saying there should be only one rule to follow as the country battles the pandemic.
It comes after the Cebu provincial government allowed face masks to be lifted outdoors but kept them in closed areas and for people with symptoms of COVID-19.
"With all the local governments, everyone, it's all the protocol that follows the nation. Everything has to be put in place and put in place so that all local governments are put in place and become a new normal," Vergeire said during a public briefing.
Cebu Governor Gwendolyn Garcia, however, defended her executive order saying "local autonomy must prevail." The order is "optional," she noted.
"We are the ones who know what our situation is here. Look around you, we are just formalizing what is already happening. People are taking off their masks," Garcia said.
But Vergeire said other countries that had lifted their face mask mandates prematurely had seen a surge of new cases, saying the Philippines should wait until its "cases become manageable".
Maintaining the face mask rule for now was also based on studies and recommendations made by experts, she added.
"Kaya ang rekomendasyon ating eksperto is huwag na muna, atin po munang ituloy ang pagsusuot ng face mask," she said.
"Darating tayo diyan we take it one day at a time…Darating tayo sa time na mawawala ang face masks but we have to handle muna sa ngayon cases."
The Department of Interior and Local Government said on Friday it does not recognize Cebu Province's decision to lift the face mask rule outdoors, as it is not in line with the group's guidelines. work COVID-19 approved by the President.
Interior Secretary Eduardo Año said police would arrest people in the province who violate health protocols.