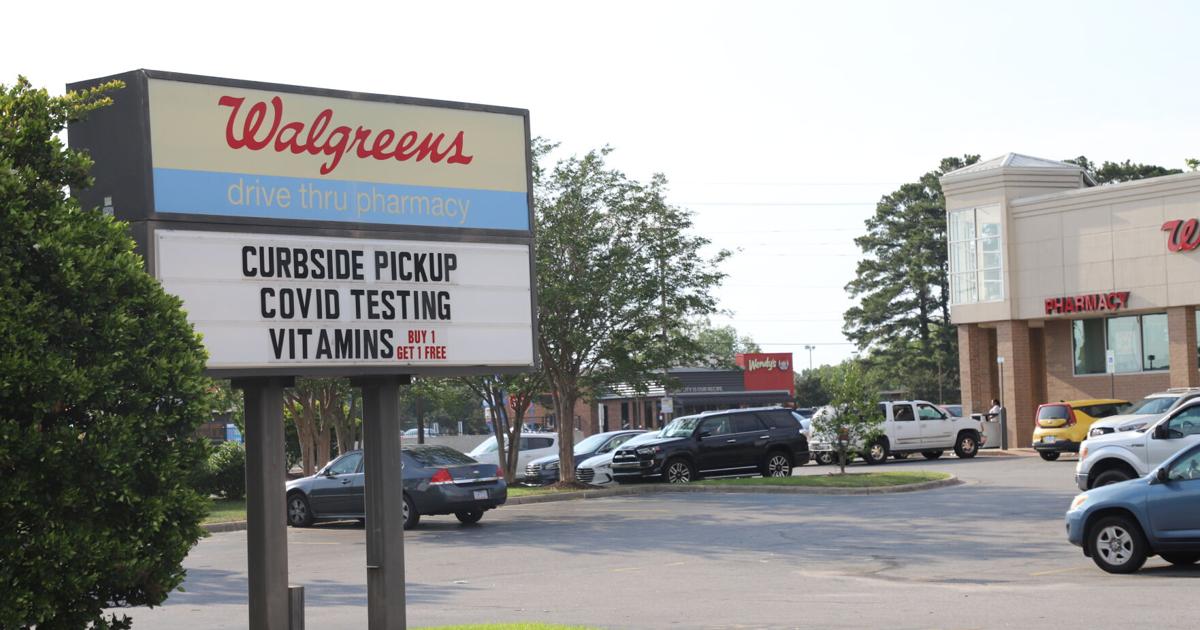 COVID-19 cases rise after months of decline | East Carolina
As COVID-19 cases begin to rise after several months of decline, ECU faculty, staff and medical providers in the Greenville community share their thoughts on the impact of the increase, community resources available and more.
According to the Pitt County Health Department websiteas of June 7, the current number of active COVID-19 cases in Pitt County is 839. The North Carolina Department of Health and Human Services (NCDHHS) website also estimated the number of recovered cases at 52,934 and the total number of deaths for Pitt County reached a total of 223.
LaShae' Wilson, an adult nurse practitioner at ECU's Student Health Services (SHS), said the recent increase in positive cases is likely due to the lifting of the mask mandate. Now, she said most individuals don't wear their masks, and vaccination status plays a big role in infection.
"We do the same things, but with less protection. And then vaccinated people may have very mild or no symptoms and they may be associated with allergies or just a generalized cold," Wilson said. "And so they may be on the go with COVID (-19) and not know it, and then it could spread to people."
It's hard to say how long the trend of positive cases will continue, Wilson said, but viewing other statistics in other places like Europe can give a good idea of ​​what to expect for those. weeks or months to come. She said trends in other countries generally precede trends in the United States.
After any cold symptom an individual may be experiencing, even if it's mild symptoms or allergies, Wilson said it's always best to take an at-home COVID-19 test and wear a mask. to protect those around him.
"But the best way, I guess, not to get COVID (-19) right now will be to wear an N-95 (mask), because even if you wear a cloth mask or a surgical mask, you don't 're protecting others and people around you who aren't wearing a mask can still infect you," Wilson said.
As the virus continues to evolve, Wilson said new variant strains can be expected in the future. When a new variant comes out, however, she said the public is notified through the Center for Disease Control and Prevention (CDC) and trends from other countries can be used to gauge how a variant may treat individuals. in our country.
Wilson said the winter months seem to be the easiest times for transmissibility because the flu also spreads during this time, and it's not usually seen as frequently in the summer months. She said officials expected to see a downward trend in COVID-19 cases in summer and an increase in cases in winter, but those trends cannot yet be confirmed because the virus is still new.
It's encouraged for ECU students who don't feel well to stay home, get tested and tell their professors, Wilson said, and for those who don't feel safe to continue to wear a mask. She said other guidelines such as frequent hand washing and social distancing are identified as the best methods of protection against the virus.
"Because it's warmer, people are going out more and doing more things, so I suspect hopefully over the summer we'll see a decrease, possibly a decrease in COVID cases (-19) like we do with our flu cases," Wilson said.
Suzanne Lea, an associate professor in the Department of Public Health, wrote in an emailed statement that recent positive cases for Pitt County have fallen 17% to 20% from statistics ending June 2, according to the chart. from CDC and NCDHHS.
The omicron variant is highly transmissible, Lea wrote, and it includes nearly all reported cases in North Carolina. She wrote that people are also gathering without social distancing and taking part in warm weather activities and summer trips.
Lea wrote that ECU students are 75% vaccinated, faculty and staff are 87% vaccinated and overall the university has a vaccination status of 77%. Unvaccinated people who received one dose of vaccine make up 57% and those vaccinated with one or two doses with a booster make up 26%, she wrote.
"More transmission may occur among the unvaccinated or those who are not fully vaccinated. The good news is that the ECU community is globally 77% vaccinated. Leah wrote.
Lea wrote that new variants are likely to emerge in the future, and large increases in positive cases are typically seen at the start of the academic year and in late January after the winter break.
Vaccinations are the biggest hurdles in preventing the spread of the virus, Lea wrote, and vaccinated people not only protect themselves, but also those around them. In large groups, she wrote that it is recommended to wear masks and participate in testing and isolation once infected.
"So if your roommate has any symptoms or tests positive, go get tested and stay home to avoid the spread," Lea wrote. "When there's a spike in cases, it's a good idea to wear a mask indoors in large groups."
John T. Fallon, chairman of the Department of Pathology at the Brody School of Medicine, said the recent increase in positive cases of COVID-19 is due to the new omicron subvariant strain, B.12.1, which is even more infectious than the others. strains.
While it's hard to say how long the increase in positive cases will hold steady, he said there are many ways to protect yourself from contracting the virus.
"Wear a mask, social distance, distance yourself from anyone they know has COVID (-19), get tested if you feel sick or have been exposed. It's really the only thing you can do at this point," Fallon said.
Currently, Fallon said there are also two new subvariants, BA4 and BA5, which are spreading across the world and seem to be even more contagious than the initial subvariant, BA.2.12.1, which has spread. There have been a few cases of these new subvariants in the United States, he said, but they haven't spread as quickly as some other variants have in previous years.
Fallon said people who are outdoors for summer activities are less likely to contract COVID-19, but due to the warm weather, many people may be more susceptible to contracting the virus indoors.
"Due to the very hot weather we have here and people staying together in the air conditioning, conversing and not wearing masks, this may increase the prevalence of transmission of COVID (-19) from person to person. "Fallon said.