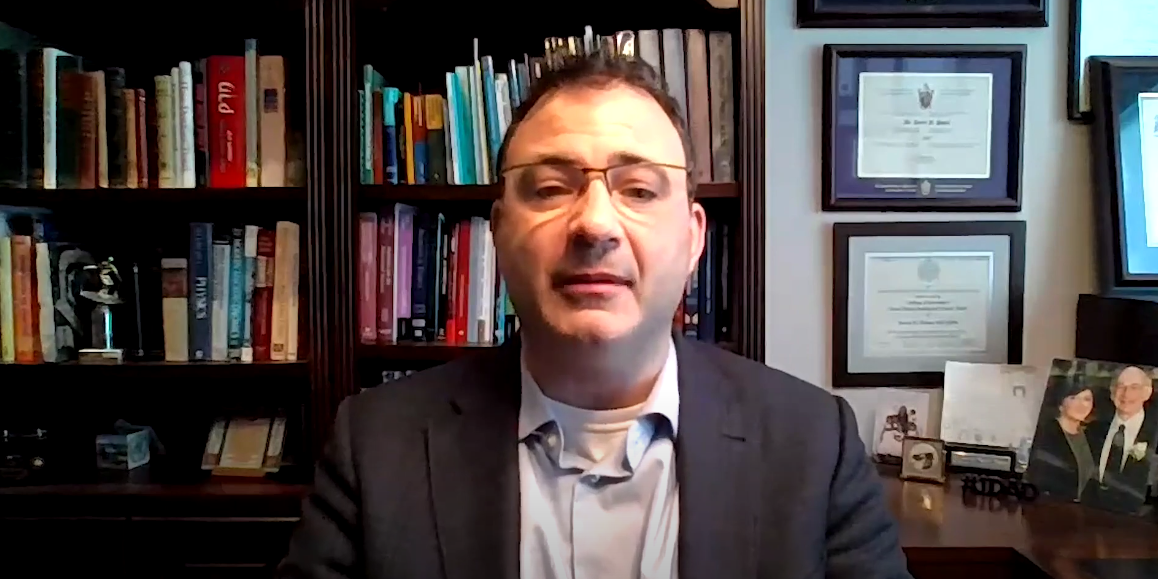 COVID-19 cases in York Region increase as mask rules are lifted
Medical Officer of Health says hospitalizations are stable and advises to continue wearing masks
York Region's Medical Officer of Health announced an increase in COVID-19 cases as mask rules are lifted today, but said hospitalizations remained stable.
Dr Barry Pakes said in a video update today that although hospitalizations are slowly decreasing, the regional sewage signal has started to rise again, indicating an increase in cases.
"Our wastewater signal for COVID-19 has shown a steady increase, consistent with what's happening across the province," Pakes said, adding that modeling data from the Ontario Science Table has "indicated that we We can expect increased transmission and increased hospitalizations in the coming weeks.
Last week's science table report said the number of hospitalizations would not reach the peak of the Omicron wave. He said hospitalizations should not exceed 1,000, compared to 4,000 in hospital with COVID-19 in January. But the most transmissible sub-variant, BA.2, is expected to become dominant this month.
Pakes repeated his advice to keep wearing masks when you're in a confined space with others, when physical distancing isn't possible, or when you're in a poorly ventilated area.
"Please keep a mask with you in your pocket, so you can use it when needed, especially around those who are at high risk," Pakes said. "Or even just if someone isn't comfortable with you being maskless."
He said vaccines are now our only line of protection against the virus and urged more booster doses or second doses among the younger population. Booster remained weaker among younger age groups, but Pakes said the region eventually reached more than 50% of the 30-39 population with boosters. Only 43% of 20-29 year olds in York Region have reminders as of March 18.
Pakes added with restrictions in schools loosening it is especially important for children.
"It is essential that every child benefits from the protection offered by the vaccine," he said.
Public health is monitoring the evolution of COVID-19 with the new rules, Pakes said.
"We will continue to monitor these measures as restrictions on mask mandates are removed in Ontario."