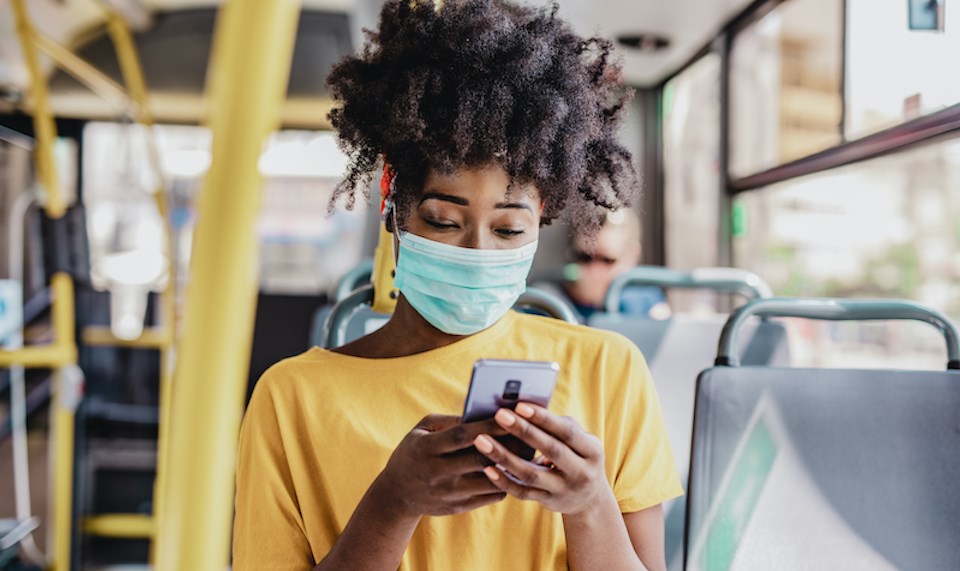 British Columbia coronavirus: Vancouverites angry over lack of mask rules
As the province heads into respiratory virus season, many people are concerned that the lack of public health measures could lead to an increase in COVID-19 cases.
Public health officials have warned that British Columbia could see a spike in coronavirus cases before the respiratory season – but many residents say the province is not doing enough to prevent transmission of the virus.
COVID-19 is expected to increase from November to January, and influenza is expected to peak early this year around the same time, based on experiences from Australia and New Zealand, Dr Bonnie said. Henry, provincial health officer, in a September 28. press conference.
The #bringmasksback hashtag was trending on Twitter in Canada this week, with many metro Vancouverites sharing their thoughts on the relaxed mask rule.
Many residents have pointed out that the majority of Metro Vancouver residents do not wear face coverings on public transit, at polling places, in shopping malls or in other public places.
Nobody on the train is really interested in not wearing masks anymore.

— Furt Furtney (@furtney) October 12, 2022
West End Voting – 80% masked staff, 20% masked voters.

Interesting equation…

— Elaine Carol (@ElaineCarol3) October 14, 2022
British Columbia officials lifted the mandatory mask policy on July 1, but public health officials have encouraged people to continue wearing them in public indoors, especially on public transit. Many residents have expressed concern for their health and for people who are at higher risk of developing serious illness from the virus.
A few people mentioned that British Columbia has seen significantly fewer flu cases over the past two years due to public health measures, such as wearing face coverings.
We haven't had a flu wave for two years. Why? Masks! Clearly even more effective against the flu than COVID. It's ridiculous.

— Tristen (@tristengee) October 13, 2022
British Columbia coronavirus cases set to rise in fall following relaxed face mask rule
Canada dropped the travel vaccine requirement on September 30 and Transport Canada dropped the travel mask requirement to a recommendation on trains and planes.
But many locals point out that a face mask requirement is the only way to prevent the rise in virus cases and that the general population will not follow a simple recommendation.
I wonder IF conscious flu virus is spread by DROPLET infection (eg near other exhaled breath or droplets expelled while talking, sneezing, coughing, singing) surely with near zero cases of flu from last winter when everyone wore masks, it would make sense to reduce

— Wendy 🇨🇦 (@perfectrose2011) October 13, 2022
Just a quick reminder that despite our management's worst decision of the year coming into action today, THIS VIRUS IS JUST BEGINNING.

PUT ON YOUR MASKS 😷#bcpoli @SafeSchoolsBC @CKNW @cfax1070 @Protect_BC @ctvottawa @CTVVancouver

— #VaccineEquity (@TheShoeLady33) October 14, 2022
Are enough people (to have a community benefit) wearing masks without a mandate NO

Are enough people (to have a community benefit) wearing mandated masks? YES

This means the public health recommendation to wear masks means jack💩 and they know it but it suits their political agenda

— Jenkins (@jenkinsglows) October 14, 2022
Some people have mentioned that public health isn't doing enough to encourage people to wear masks either. Although they are recommended, they say there are not enough campaigns with messages encouraging people to wear them in public.
Except they're not. The last time @VCHhealthcare The masking mentioned on Twitter dates back to March 15 or 212 days ago, and it was to let people know that masking is a personal choice. That's not exactly recommending masks. https://t.co/Zfxq9sJI2J

— The real haunted 👻🏚️ HousePeople of COVID-19 (@haus_ppl) October 14, 2022
For many people, the relaxed rules mean that those close to them, such as elderly family members, are at much higher risk of contracting the virus.
An Ontario woman shared a photo of an 86-year-old family member and asked, "Haven't we lost enough loved ones?
She is 86 years old. I fight like hell to protect her. Absolutely no one enters their front door without a mask. I taught her what she needs to do to mitigate risk. Haven't we lost enough loved ones? #BringMasksBack #COVIDisAirborne #CovidIsntOver https://t.co/jrI3DOz4Il pic.twitter.com/uXiosQqRj6

— Christine Cooper 💪🙋‍♀️🦹‍♀️ (@coopSpeak) October 13, 2022
In the wake of the trending talk, however, a few locals have taken to social media to point out that they prefer the relaxed rules.
Given that the return of masks is all the rage in Canada, can we do #fuckyourmasks to orient? @LongTplexTrader

— West Coast Trader (Bear Mode) (@AsymetricTrades) October 14, 2022