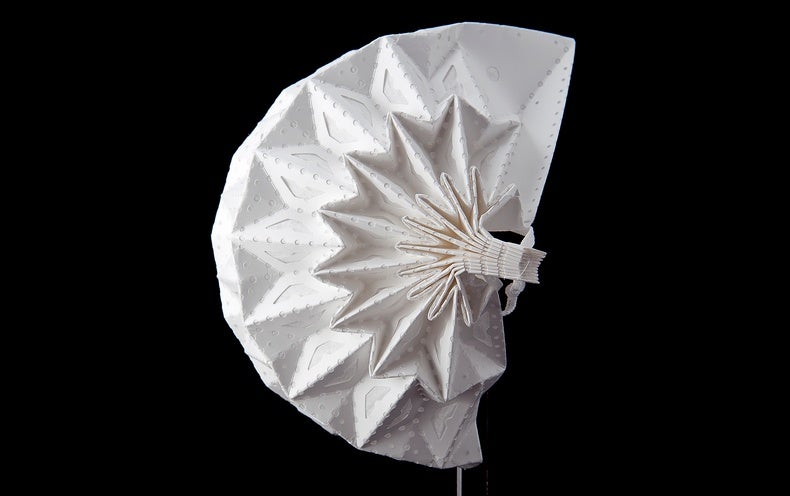 Better face masks are possible: here are some winning designs
High-quality masks called respirators, such as N95s and KN95s, provide strong protection against the spread of COVID-19. But when it comes to comfort and convenience, there's definitely room for improvement. Masks fog up glasses. Wearing them for hours at a time can lead to sweating and be uncomfortable (especially in the humid summer heat). Effectiveness can vary a lot from brand to brand. And when people cover half their face, it's harder to read facial expressions and interact socially.
This week, a project called Mask Innovation Challenge announced the 10 finalists for a high-value competition that aims to support innovators working on the masks of the future and connect these groups together.
"We really wanted to help support innovation to protect the American public from future public health emergencies," says health scientist Kumiko Lippold, the project's challenge leader. "Together, we really wanted to create something that was comfortable – that you could wear for a long time and ideally not realize – and that also offered superior and exceptional evidence-based protection so that people understood what they were wearing and why they wear it and would like to wear it.
The Mask Innovation Challenge is led by Lippold and his colleagues at the Division of Research, Innovation, and Enterprise (DRIVe), part of the U.S. Department of Health's Biomedical Advanced Research and Development Authority (BARDA) and social services. After the contest launched in March 2021, nearly 1,500 submissions quickly poured in. To narrow them down to 40 finalists and 10 winners, Lippold's team and some experts recruited as judges looked at four criteria. First, the entry had to look like it would block viruses and work in real-world situations. Second, it had to be innovative. Third, it had to solve problems such as fogging or discomfort, which force wearers to constantly readjust their mask. Finally, it had to have a strong design that would make people want to wear it.
The 10 winning designs varied widely. Most were from start-ups, some were from universities, and a few were submitted by large companies, including Amazon. With some masks, the innovation was in new materials. A Georgetown University entrance uses lightweight, breathable metal foams that filter contaminants with tiny pores. A start-up called 4C Air has created a semi-transparent filter to make its transparent BreSafe mask transparent. Other participants experimented with new manufacturing and fitting methods. Jeans maker Levi Strauss has developed a low-cost respirator design the company says any clothing maker can make, while start-up Air Flo Labs uses three-dimensional facial scans to ensure its Flo Mask Pro is adapted to the face of the wearer. Some entries have broken through by redesigning design elements. These included start-up Air99's Airgami mask, which incorporates origami-like pleats to extend the filter of the liner over a larger area, making it easier to breathe.
But Lippold and his team weren't done. The winners of this initial set were designated as Phase 1 of the competition, and it would take a few months to devise a new structure for Phase 2. "We didn't just want to make Phase 2 an exercise similar to Phase 1. We I really wanted to create something that would meet the needs of innovators," says Lippold. "And we did that by engaging with [the general public and] small businesses over time just to really understand what they need.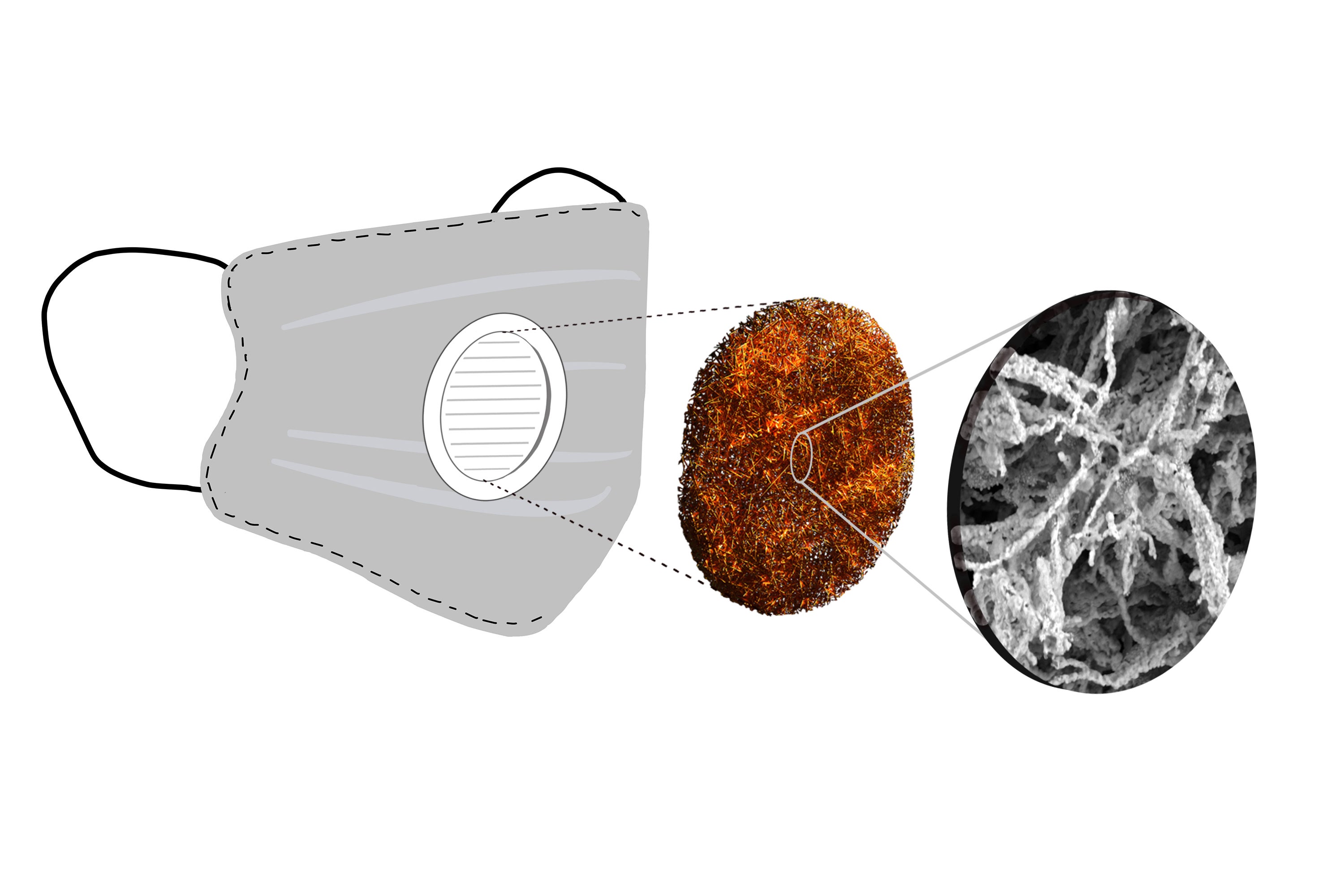 For Phase 2, DRIVe reopened the competition: Phase 1 winners could reapply, but new entrants too – and the performance criteria was much higher this time around. "We structured it in a way that really pushed innovators to make very revolutionary changes with their products," Lippold says. "We weren't looking for incremental improvements. We were looking for things that would really move the needle. During this phase, the DRIVe team partnered with two government organizations, the National Institute for Occupational Safety and Health (NIOSH) and the National Institute of Standards and Technology, to conduct testing repeated lab tests on filtration efficiency, breathability and inlet fit.
The organizations then provided the results to competitors, giving them the opportunity to revamp and improve their designs. "I received very positive feedback from the finalists," says Matthew Staymates, a fluid mechanics and dynamics engineer at NIST. While NIOSH performed quantitative tests, such as measuring the percentage of particles able to make their way through the material and reach the wearer, Staymates focused on more qualitative measurements. For example, using an imaging technique that makes airflow visible, he recorded himself breathing, talking, and coughing while being unmasked or wearing the prototype of a challenge participant.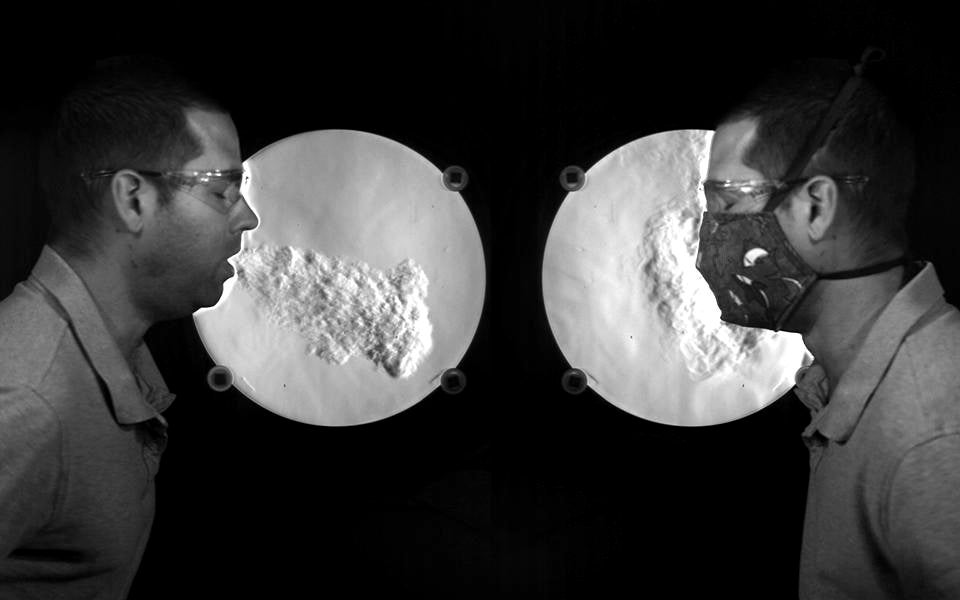 Staymates also recorded themselves with an infrared camera, which detects hot air during an exhale, to demonstrate how the area of ​​a mask was actively filtering their breath. And he wasn't the only guinea pig: He also tested the masks on custom-built mannequins that "breathe" like a human but emit visible mist instead of transparent air. "What I loved was that it's an easy to understand visual that confirms what the NIOSH quantitative data shows," Staymates says. "And these [mask prototypes] were fantastic. They block about 98.99% of the droplets that come out of the dummy.
This week, BARDA named the 10 Phase 2 finalists. Of the 10 Phase 1 winners, only the five previously described were on the shortlist. The five new finalists include three transparent or semi-transparent designs: ClearMask, CrystalGuard and Matregenix Mask. There is also the strapless ReadiMask, which uses an adhesive designed so that the skin adheres directly to the wearer's face and thus prevents air leaks and fogging. And the fifth new runner-up is the Smart, Individualized, Near-Face, Extended Wear (SINEW) mask, which doesn't even touch the face at all. Instead, it uses electrostatic forces to prevent particles from approaching the wearer's nose and mouth.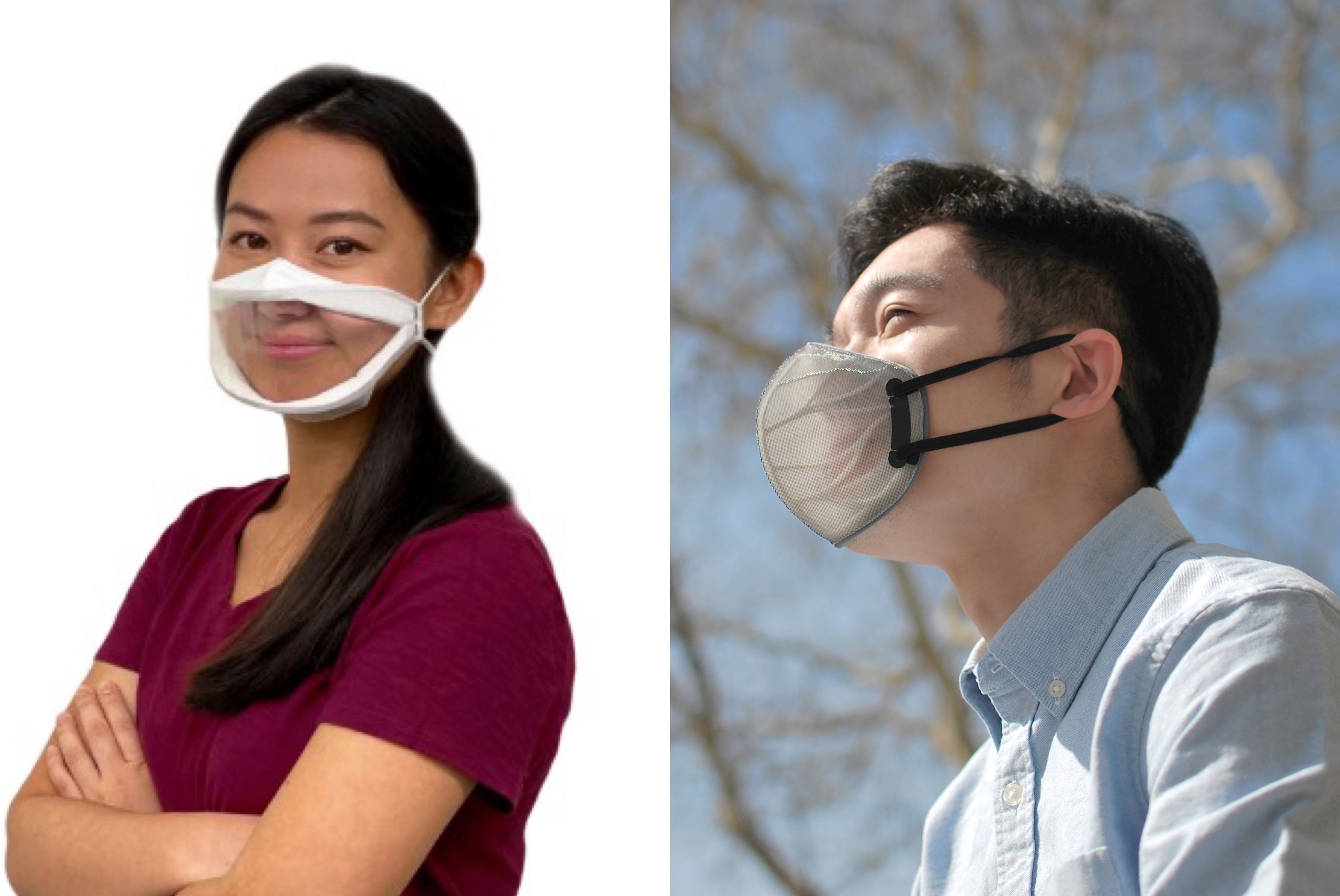 Those finalists will undergo a final round of testing in September, Lippold said. In October, the DRIVe team will announce two winners, who will each receive $150,000, and two runners-up, who will each take home $50,000. But Lippold already considers the challenge a success. "To some extent, we've already achieved our goal, which is to help create a community of like-minded innovators who just want to help others," she says. "It was sort of an unspoken goal. But we wanted to help inspire and support the acceleration of truly innovative designs, and I think we achieved that for Phase 1."
Its ideal outcome for the next phase would be to help finalists obtain regulatory clearance, such as NIOSH N95 certification or Food and Drug Administration approval. "By providing the ability to test and evaluate, we are helping to support the generation of evidence based on these masks and how they work," adds Lippold.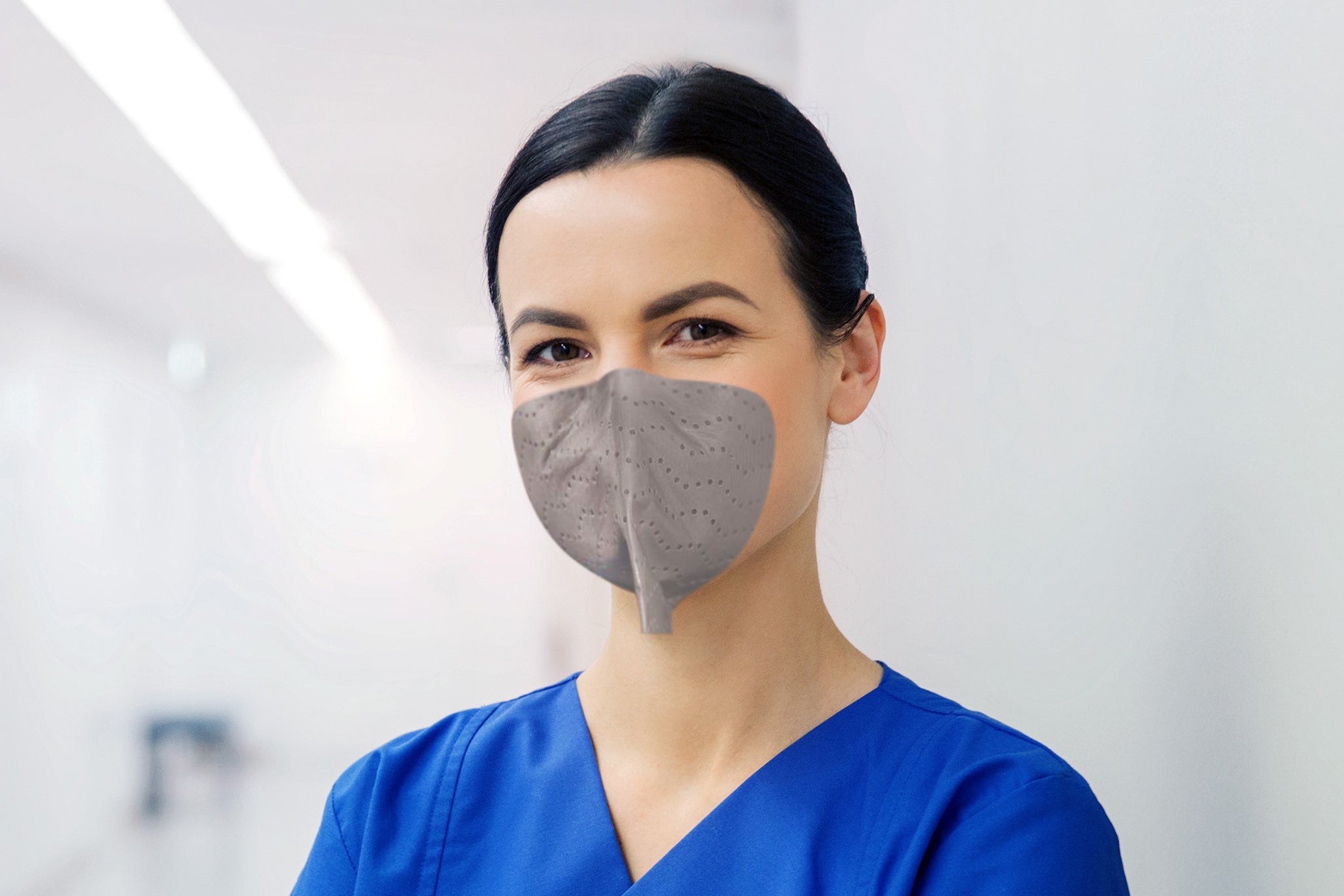 "The Mask Innovation Challenge is good for spurring new designs and innovations and involving new people in thinking about how to make good N95s," says Linsey Marr, aerosol expert at Virginia Tech, who did not participate in the competition. "We want to make it as easy as possible for people to wear good quality masks, as they are one of the easiest, fastest and cheapest tools we can use to protect ourselves against the virus. COVID-19 and other diseases. And they are not specific to any particular variant, they work for everything.