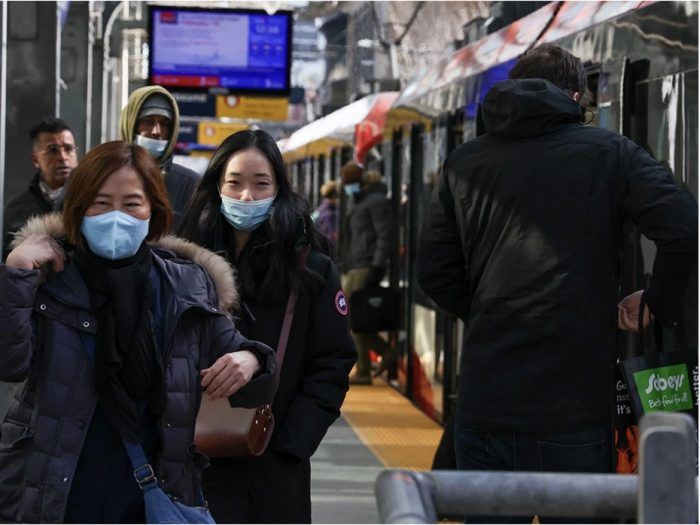 Alberta lifts remaining COVID-19 restrictions, including masks on public transit
Content of the article
On Wednesday, Alberta lifted its COVID-19 restrictions, the latest of measures that have been part of pandemic life for 27 months.
Content of the article
Late Monday afternoon, the province announced it was ending the few mandatory protections still in place that were implemented to combat COVID, which has killed at least 4,567 people in Alberta.
This means masks will no longer be mandatory on public transport and self-isolation with COVID-19 symptoms will become voluntary and not required.
In a statement, the province said declining hospitalizations and infection rates signal Alberta is ready to move into Phase 3 of the process to end protocols.
"We have to live with COVID-19 while accepting that it will continue to be present," Health Minister Jason Copping said.
"We will continue to work to keep Albertans safe by ensuring access to vaccines, antivirals and rapid tests, through ongoing monitoring for COVID-19 and improving health system capacity.
The measures are consistent with those taken in British Columbia, Saskatchewan and Manitoba, Alberta Health said.
On March 1, the province removed the vast majority of remaining COVID-19 protections like indoor masking, mandatory work-from-home requirements and limits on the size of public gatherings.
Since then, the Omicron BA.2 variant has maintained some pressure on the healthcare system, although it has never been under the pressure imposed by previous waves.
On February 14, hospitalizations for COVID-19 were 1,528, including 124 in intensive care, while the latest figures are 816 and 24 respectively.
"PCR test positivity and sewage monitoring also show a continuing downward trend in COVID-19 transmission," Alberta Health said Monday.
Content of the article
But the number of deaths attributed to COVID has remained high in Alberta, with about six a day reported by Alberta Health last week.
In the past four months, 791 Albertans have succumbed to the disease.
Amid this reality, Albertans cannot forget the presence of COVID-19, Alberta's Chief Medical Officer of Health Dr. Deena Hinshaw said in a statement.
"Learning to live with COVID-19 doesn't mean forgetting about it," she said.
"As we align the management of COVID-19 with other respiratory diseases, it will remain vital that we receive our primary vaccine series and any additional booster doses for which we are eligible, and that we continue good habits like wash our hands regularly and avoid being around others if we feel sick.
Among people aged 12 and over, 87.1% received at least two doses of the COVID vaccine – vaccinations that have been credited with helping to control the number of serious illnesses and hospitalizations.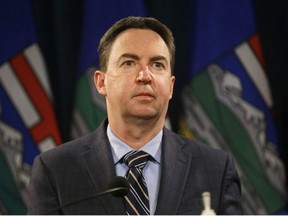 A critical care specialist said it was premature to remove the remaining protections, especially since Alberta still has the highest number of hospitalizations per capita in Canada.
"Based on this, in my view, it is still too early to discontinue mask-wearing on public transport and isolation of people with COVID symptoms should continue to be mandatory, at least until they had a negative rapid test," Dr Noel said. Gabney.
"I would prefer to see the number of people in hospital reduced to half of what it is now before wearing a mask on public transport was made optional. We need to allow hospitals to access these beds for other patients in order to catch up with the huge backlog of procedures.
Content of the article
The province also needs to focus more on providing booster shots to people over 50 whose last dose was four months ago, he said.
Noting that the Phase 3 decision impacts Calgary Transit and its riders, Ward 11 Coun. Kourtney Penner said the city was unaware of the move and said he came in at a difficult time.
The emergency management committee is holding an emergency meeting Tuesday morning regarding the threat of flooding, but Penner said there won't be time to discuss the province's lifting of COVID-19 measures.
"Calgary and other southern Alberta communities are currently preparing for flooding, so the timing of this announcement is very poor," said Penner, who chairs the committee.
"And as usual, the province didn't send us any updates before that."
Although the mask mandate on trains and buses has been difficult to enforce, Penner said she was concerned about the impact of the decision on ridership and on frontline workers who use public transport. common.
"It will make people less safe, especially when we don't require people to self-isolate," she said.
Ward 9 County. Gian-Carlo Carra said it was premature to end the masking warrants.
"We are only beginning to understand the effects of long COVID and the compounding impacts on individuals of multiple infections," he said.
"We know that masking works to slow transmission and that Albertans will largely follow health guidelines."
twitter.com/BillKaufmannjrn