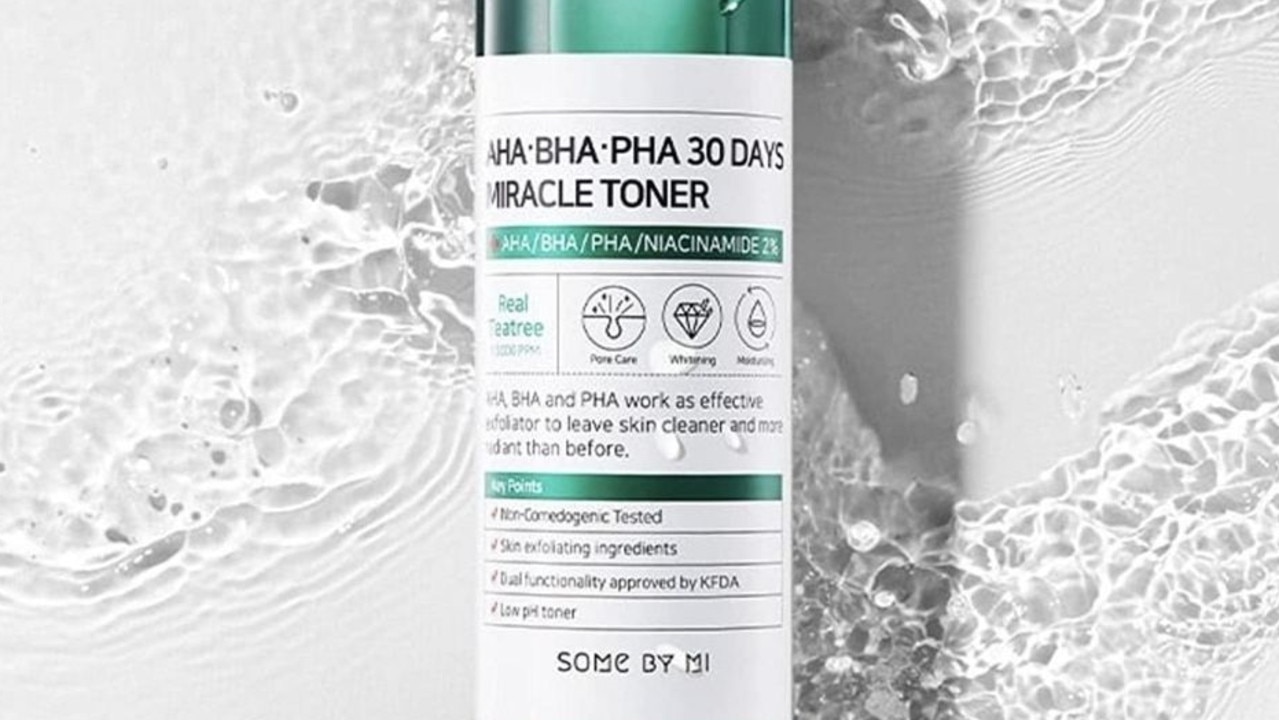 14 Best Korean Beauty and Skincare Products in 2022
With a focus on skin health, hydration, and a brighter complexion, these are the best Korean beauty products to add to your routine.
These products are handpicked by our team to facilitate your purchases. We may receive payments from third parties for sharing this content and when you purchase through links in this article. Learn more
Korean beauty – also known as K-beauty – plays a huge role in the world of skincare and makeup. Products you can use every day – like BB cream and sheet masks – have come from the K-beauty market and are known to be incredibly innovative.
Although there are hundreds of K-beauty products available, they generally share three guiding principles; a laser focus on skin health, a commitment to delivering maximum hydration, and a goal to achieve the brightest, smoothest skin imaginable.
You'll also notice that K-beauty products are often formulated with natural ingredients whenever possible – think snail mucin (more on that later), green tea extracts, aloe vera and with rice extracts.
If you're looking for the best Korean beauty products to add to your skincare routine, we've found the most popular products based on positive customer reviews and ratings, and our own experience with the products. , so you can rest assured that they work.
Keep scrolling to see what you should add to your Korean beauty cart.
THE BEST KOREAN BEAUTY PRODUCTS
Cosrx Advanced Snail 96 Mucin Power Essence, Amazon Australia, $38
Could you imagine putting snail mucin on your face as part of your skincare routine? Turns out people do, and over 12,000 Amazon customers can attest to that.
Snails are known for their ability to recover when injured. So Cosrx decided to apply this same concept to our skin – without harming snails in the process.
Snail mucin relieves problem skin and hydrates dehydrated complexions.
Hailing from South Korea, Power Essence promises to deliver a light, non-greasy texture that is easily absorbed into the skin.
Five-star Amazon reviewers said it was "amazing" and "I noticed my skin looked hydrated and had that classic glass skin look."
SHOP HERE
Some By Mi 30 Day Miracle Toner, iHerb, $28.28
If you're looking for a product that will completely transform the look of your skin, you'll want to incorporate an exfoliator into your routine. Some By Mi Miracle Toner is a gentle chemical exfoliant that uses the power of AHA, BHA, PHA and Niacinamide. All of these ingredients work together to brighten skin tone and texture, slough off dead skin cells, balance sebum production, and reduce the appearance of blemishes.
It has accumulated over 6,000 five-star customer reviews on iHerb. One user wrote: "I read a lot of great reviews so I decided to give it a try and I'm so happy to prove that it lives up to its reputation."
SHOP HERE
Laneige Lip Sleeping Mask, Adore Beauty, $28
Chances are you've seen the Laneige Lip Sleep Mask somewhere on your Instagram or TikTok feed. It's loved by many – it has an average rating of 4.6 stars across 54,000 Google reviews – so you know you're getting what you pay for when it comes to this lip balm.
Described as an "absolute goddamn product", the Lip Sleeping Mask promises to keep your lips hydrated, plumped and hydrated while you sleep. But don't let the name fool you, many users also apply this balm during the day.
It's a thick balm that feels luxurious upon application, and we love that it comes in a range of delicious flavors – think berry, vanilla, chocolate mint and more. .
SHOP HERE
Klairs Freshly Juiced Vitamin Drop, Amazon Australia, $39
If you want nothing more than brighter skin, you can try Klairs Freshly Juiced Vitamin Drop Serum. It is formulated with a stabilized, pure concentration of Vitamin C to brighten skin tone, hydrate and reduce the appearance of pigmentation and dark spots.
It's racked up over 4,800 five-star ratings on Amazon, with many leaving comments that it's helped them achieve "glowing skin."
SHOP HERE
Cosrx Acne Pimple Master Patch, iHerb, $5
Say goodbye to your pimples overnight with these awesome patches from trusted brand Cosrx. Over 21,000 iHerb customers have given this product a five-star approval rating, so what have you got to lose? It is formulated with hydrocolloid which works to absorb excess oil and pull pimple out of your skin. It's fast-acting and won't dry out, and we love that the patch also works as a protective cover – so you won't be tempted to pick your patches.
SHOP HERE
Dr. Jart+ Dermask Micro Jet Brightening Solution Sheet Mask, Oz Hair & Beauty, $8.60
Get ready to sit back, relax, and let this Dr Jart+ sheet mask do all the work for you. Brightening Solution Mask is made with a combination of active ingredients to penetrate deep into your skin and provide you with a plethora of brightening effects. It's packed with antioxidants, glutathione, niacinamide, and a-bisabol to brighten, hydrate, and reduce the appearance of pigmentation and dark spots.
SHOP HERE
Innisfree Green Tea Seed Serum, Adore Beauty, $39
Allow your skin to experience the magic of green tea extracts, all thanks to Innisfree. If your skin is dry, dehydrated and a bit lacking in radiance, try the Green Tea Seed Serum in rouge. It offers many moisturizing, plumping and hydrating benefits by penetrating deep into your skin to give you that glass skin look.
We love that it promises to improve your skin's moisture barrier, as it's a key factor in Korean beauty. Avoiding a compromised moisture barrier is the key to preventing moisture loss and improving the rate at which your skin heals.
SHOP HERE
The Face Shop Jeju Aloe Fresh Soothing Gel, Amazon Australia, $12.90
We all know how well aloe vera works on sunburned skin – well, let's take that same background and apply it to our face. Formulated with 99% aloe vera leaf extract, this soothing gel is designed to hydrate dehydrated skin and calm irritation and redness.
It's a fast-absorbing formula that applies to skin without that annoying sticky feeling, so it's perfect for use on your face. Of course, you can use this gel-cream on sunburned skin, but it doesn't have to be limited to that. Use it whenever you feel your face needs a little extra attention.
SHOP HERE
Klairs Freshly Squeezed Vitamin E Mask, Amazon Australia, $38.90
Don't let the name fool you – Klairs Freshly Squeezed Vitamin E Mask doesn't need to be used as a mask. I tested this product myself, using it as a daytime moisturizer and fell in love with it. If you dream of glowing skin, this is the product for you.
It is formulated with Vitamin C and Vitamin E to dramatically improve the appearance of your skin. You end up with a smooth, hydrated and brighter complexion, and who doesn't want that?
SHOP HERE
Good Morning Cosrx Low pH Cleansing Gel, iHerb, $12
Looking for a basic cleanser that actually cleanses your skin without it feeling too dry and tight? Introducing Cosrx Good Morning Cleansing Gel.
The formulation offers a bunch of skin-purifying botanical ingredients to cleanse your skin and make it soft and supple – yes, even for sensitive skin.
It's racked up over 9,900 five-star customer reviews on the iHerb site, and many say it's a "great" cleanser that's "very gentle."
SHOP HERE
Adore Beauty Innisfree Super Volcanic Pore Clay Mask, $22
If you feel like your pores are completely overrunning your face, you might want to introduce this clay mask into your routine. Innisfree Super Volcanic Mask is a best-selling formulation, using the power of Jeju Super Volcanic Clusters and AHAs to deeply cleanse and exfoliate the skin. It promises to minimize the appearance of pores and absorb excess oil, leaving you with a smooth, clear complexion.
SHOP HERE
I'm from Rice Toner, Amazon Australia, $46
I'M From Rice Toner has been described as an "amazing" product and I can understand why. I have tested the power of Yeoju Rice Extracts and can vouch for its ability to brighten and hydrate skin. For starters, I love the lightweight formulation – it's a super watery consistency that dries and soaks into the skin pretty quickly. It provides unique benefits to your skin's protective barrier, preventing water loss and balancing dry, dehydrated skin.
SHOP HERE
Saturday Skin Wide Awake Brightening Eye Cream, Sephora, $78
Brighten your dull, dehydrated under-eye area with Saturday Skin's Wide Awake Cream. It's racked up nearly 700 five-star ratings on Sephora's website, with many describing it as "lightweight" and "super efficient." Another K-Beauty product that I have tried myself, I can't help but agree with all of these statements.
It is formulated with date seed extracts that provide a unique illuminating effect around the eye area. In order to hydrate the skin, Saturday Skin has included avocado protein extract, hyaluronic acid and a patented peptide complex.
SHOP HERE
Sulwhasso First Care Activating Serum, Sephora, $119
If you fancy trying something a little different from the world of K-Beauty, I recommend Sulwhasso First Care Activator Serum. This is not the kind of product you will find in the western beauty market.
The serum is designed to act as a prep serum in your routine – you apply it right after you've finished cleansing. The formulation promises to hydrate, nourish and firm the skin, while boosting the absorption of any products you choose to apply on top of it.
JAUM Balancing Complex™ is a powerful combination of five Korean herbs to help you achieve that dewy glass skin we all know and love.
SHOP HERE
WHAT DOES A KOREAN SKIN CARE ROUTINE LOOK LIKE?
If you want to take your routine to the next level – and to like the idea of ​​doing your routine for 30 minutes – you're going to want to know all about the Korean 10-step skincare routine. Here's what that entails.
Makeup remover and oil/balm cleanser
Water-based or foam cleaner
Exfoliating
Tonic
Essence
Treatments and serums
sheet mask
Eye contour cream
moisturizer
SPF in the morning or thicker night cream/mask in the evening
Looking for great deals and great savings? Stop by the news.com.au coupons page to save big on all your favorite brands and online retailers.
We also recommend signing up for the Best Of newsletter. Not only is it completely free, but it means you'll get sales, shopping tips, and guides delivered to your inbox every week.
Marina Tatas is a shopping editor at Best Of, covering everything from homewares to sneakers, and is always on the lookout for the best products at the best possible price. She has previously written for comparison site Finder, The Carousel, Women Love Tech, Marie Claire, Women's Health and She Does This.